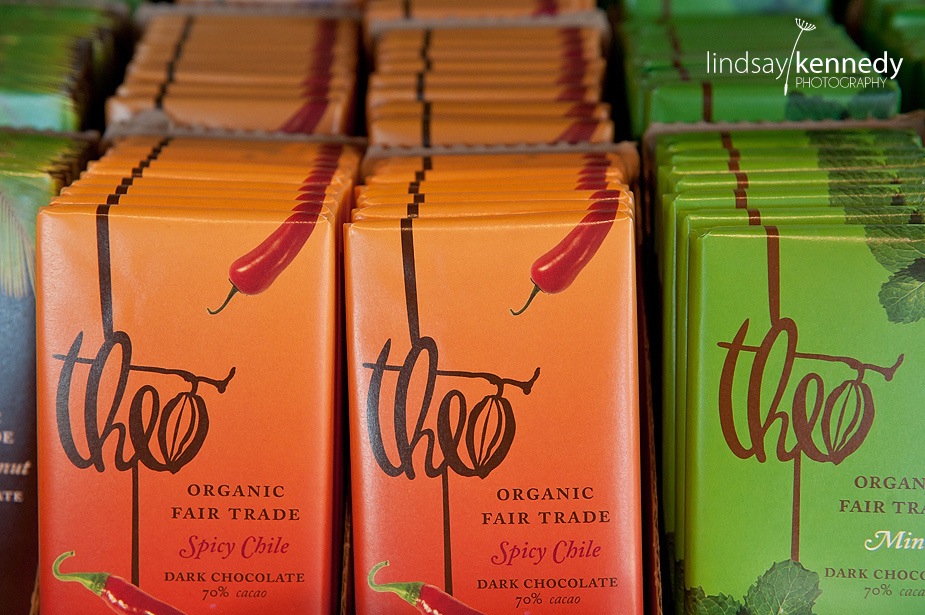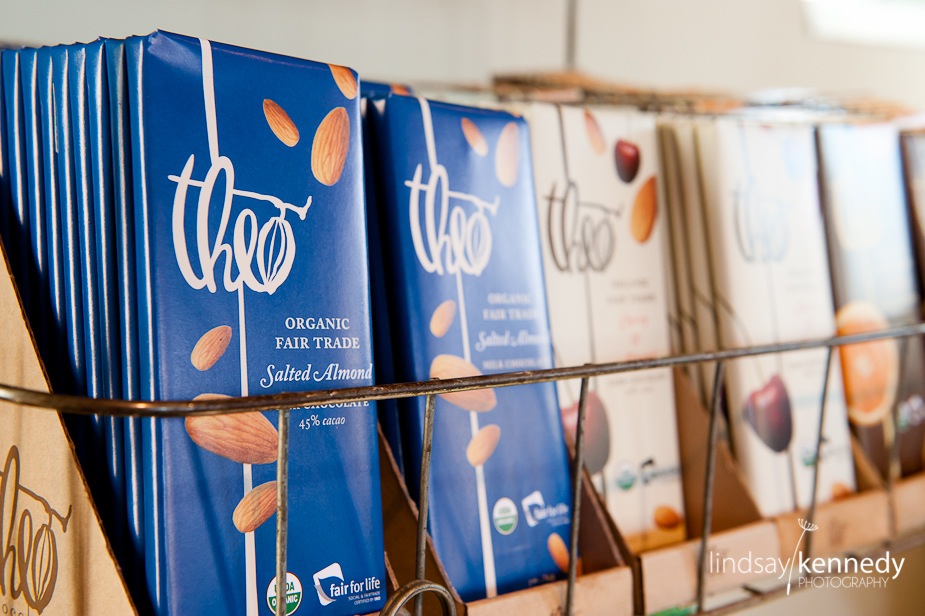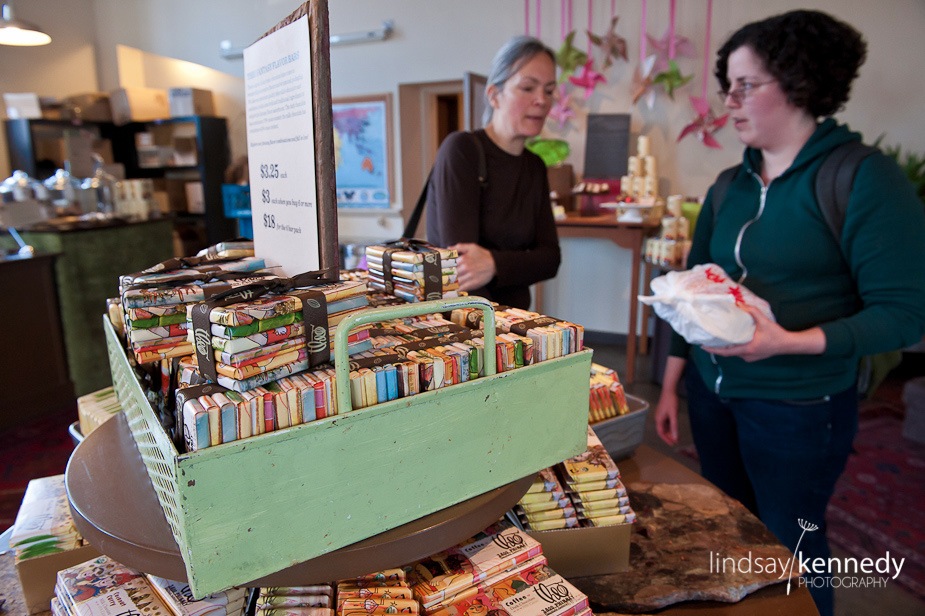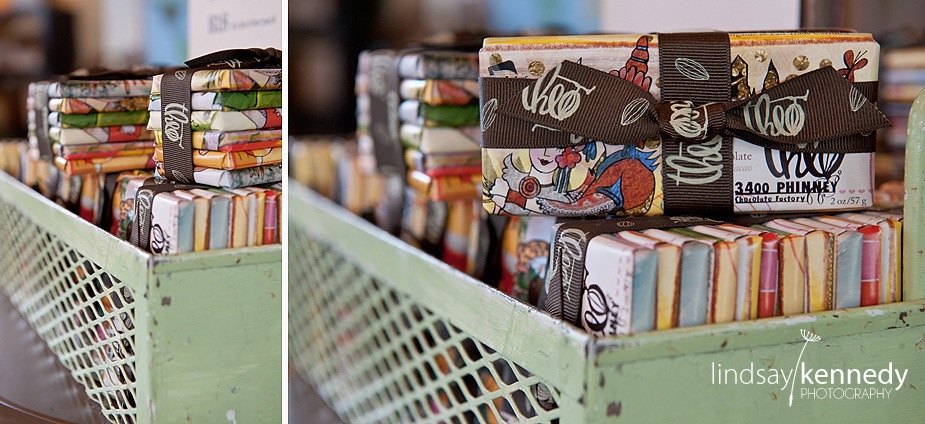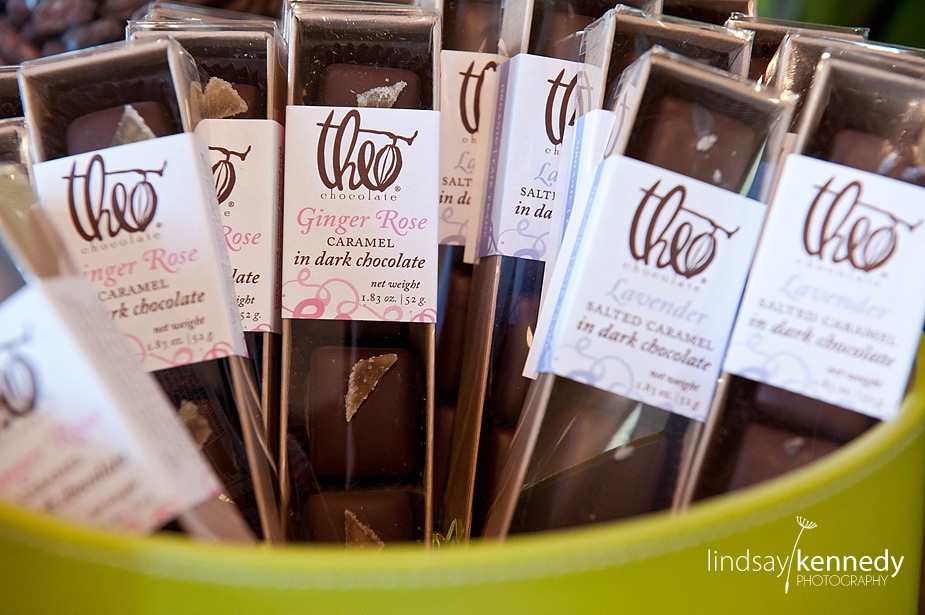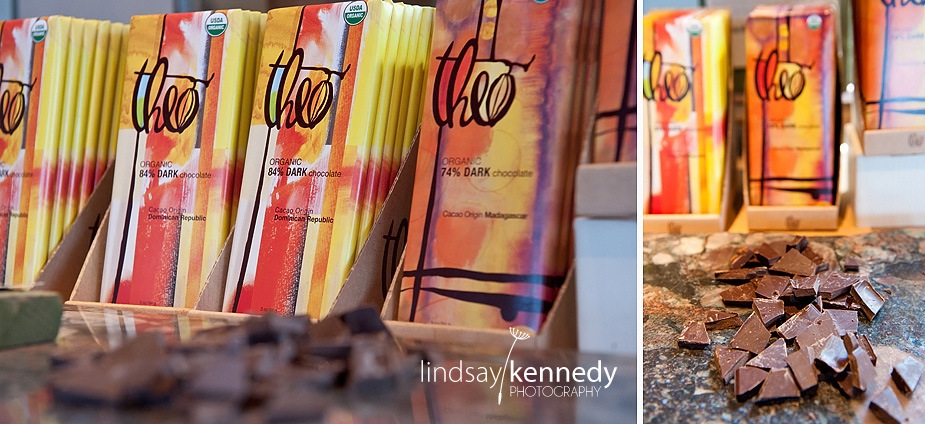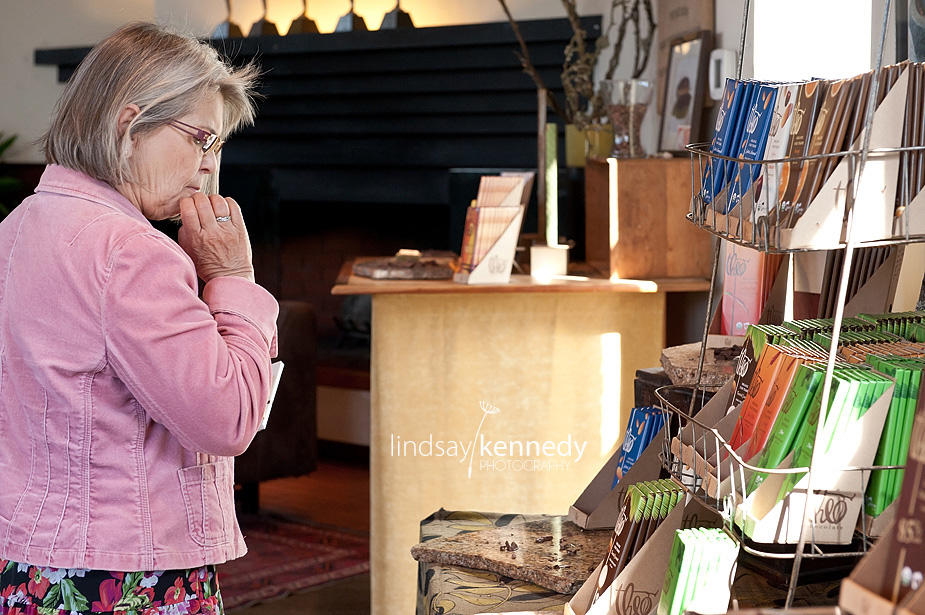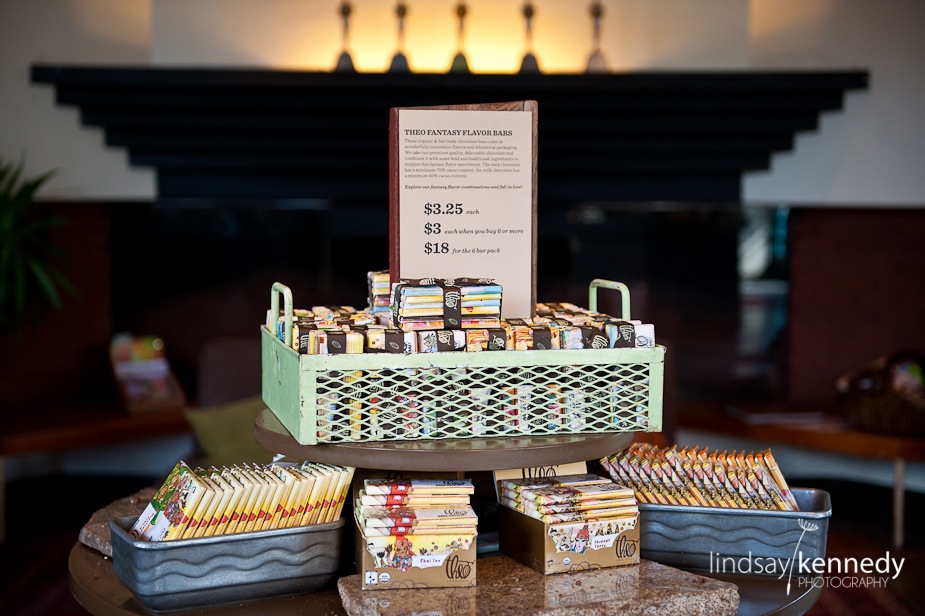 I know, I know, what woman doesn't love chocolate, right? But I'm not talking just any old chocolate here. I'm usually a only-European-made chocolate kind of girl (the Canadians also have it going on) but when I discovered Theo Chocolate, I broke my boycott on American chocolates.
Not only is their packaging beautiful, but the chocolates are to-die-for. All their chocolate is fair trade and organic, with super fun and creative flavors like Chai Tea and Coconut Curry as well as single origin chocolates. Even better, their factory is located right here in Seattle. Not only can you taste the chocolates right there in the shop, but if you're lucky or plan ahead, you can get in on one of their tours to see how the chocolate is made. Sooo fun!
So all that to say, I was thrilled when Theo Chocolate was on my list of locations a travel guide guide book commissioned me to photograph (I'm bursting with that news but am sitting on that until the book is published – stay tuned in a couple months for that announcement and a book give-away!). Their shop is so beautifully set up, I really enjoyed the shoot.
Now go treat yourself to some chocolate!